Five reasons to migrate from Sage 50 to Sage Intacct
Many small and medium-sized businesses rely on Sage 50cloud to meet their accounting and financial management needs.
As one of the most reliable desktop accounting solutions, with a loyal base of customers, it's easy to see why. For a lot of businesses, it's the first and only financial management solution they'll ever need.  But as your business grows and evolves, you might start to push the limits of Sage 50cloud. For many Sage 50cloud customers, the solution has been to migrate to the cloud with Sage Intacct.
Migrating to Sage Intacct.
Built as a native cloud solution from day one, Sage Intacct has empowered thousands of global Sage50cloud customers to work anywhere, anytime; close the books 80% faster; get visibility into key metrics in seconds; and consolidate all of their entities in minutes.
Speak to us
Interested in speaking to a member of our team about your migration options? Simply complete the form below and we'll be in touch.
Speak to us
To discover if you're ready to migrate, take part in our free two minute quiz and answer questions to understand if your business has outgrown its IT systems.
Over the years we've helped many customers migrate to other Sage platforms as they grow and discover that Sage50 no longer delivers the reporting, analytics and collaborative view of the business that you need to continue growing.
We've found there are 5 themes that always emerge as key drivers to move to cloud-based platforms with more advanced functionality like Sage Intacct or Sage 200cloud. These are: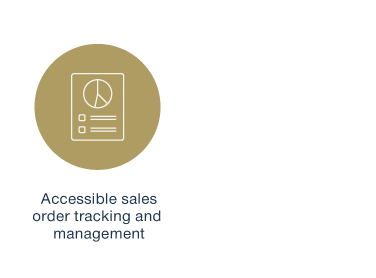 1. You're doing too much of your reporting in Excel?
Customers we have spoke to have developed a growing need for more complex reporting than the financial statements they can configure in Sage 50. Scale up businesses especially need to be able to 'slice and dice' their data in the ways they needed, because they lacked dimensions and calculated fields.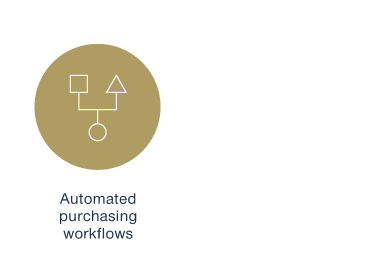 2. Your multi-entry consolidations take hours to days to complete?
Customers mentioned that starting up a new entity often felt like a new implementation where they had to configure their own customisations. It was never ideal, as data sat in silos and inter-entity transactions had to be manually keyed in to ensure the books were balanced – taking up valuable time and resource.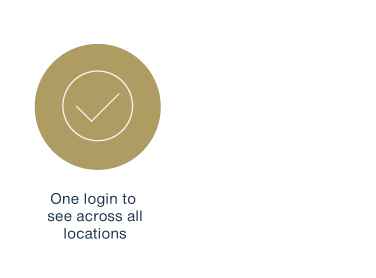 3. You need to access your system remotely?
Many businesses want the flexibility of being able to work anywhere, anytime, as a big advantage when migrating to Sage Intacct. Also, with Sage 50 as the number of users and volume of transactions grow, the performance of the solution does decline, often not keeping up with your work pace and slowing you down even further.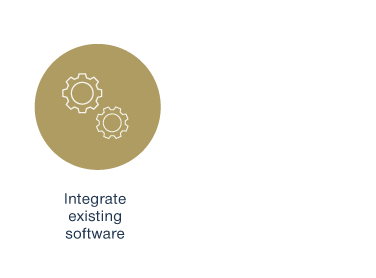 4. Your integrations involve many manual work arounds?
Many customers don't want to replace all of their business-critical solutions with an all-in-one suite, especially if they are running industry specific systems. However, they do have a need for all their systems to be able to integrate and communicate. Currently many businesses implement manual work arounds to facilitate this collaboration. With Sage Intacct you can easily integrate existing software solutions with your financial management platform.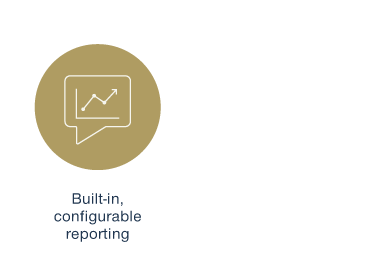 5. You have unscalable, error promote manual processes?
It's really easy for inefficient processes that work when you're just starting out to gradually become 'standard operating procedure.' However, as you grow you often require additional headcount to carryout remedial tasks everyday such as PO approvals, generating invoices, processing payments etc– impacting your costs and ability to grow beyond where you are now even if the potential is there.
Why Sage Intacct?
Voted number one for customer satisfaction by G2 Crowd and selected by the AICPA as their first and only preferred financial management solution, Sage intact has also just received the highest rating for the lower midsize use case in Gartner's Critical Capabilities Report for the fourth year in a row.
So, what are you waiting for? Let us take you on the journey to Sage Intacct?
As an official Sage Intacct Partner and Sage UK's "number 1 partner for excellent service",  we have a fully accredited Business Advisory team who can guide you through the opportunities and success the latest edition to Sage portfolio, Sage Intacct, can deliver to your business.