Life after Sage Manufacturing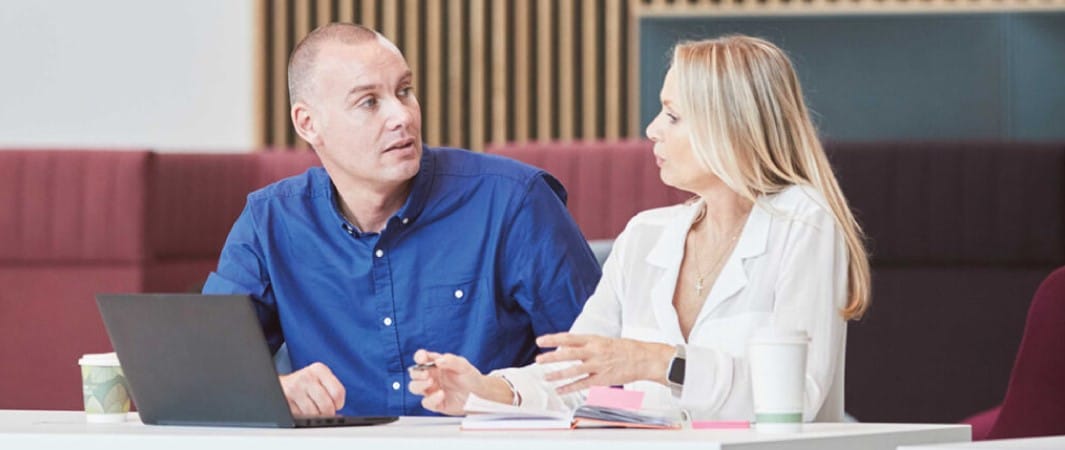 From September, Sage Manufacturing, the optional bolt on to the Sage 50 product will no longer going to be supported by Sage. For SMEs in manufacturing who require stock functionality and bill of materials etc, have many, alternative solutions to choose from.
Thinc's Sage Specialist, Gary McKnight has worked with hundreds of SME business, including some of the country's fastest growing businesses to implement Sage solutions for over 30 years. He has a wealth of expertise and experience with the software's capabilities and future developments. Here he gives his thoughts on Sage50 Manufacturing end of life.
It only seems like yesterday when in December 2005, Sage Software Ltd. acquired a specialist manufacturing software company by the name of Promis.
Promis manufacturing had long been a 'go to' add-on for Sage 50 users looking to push the boundaries of the core Sage 50 financial and product management features and extend into detailed Bills of Material, Works Orders, and Material Planning. This proven solution was soon to become Sage 50 Manufacturing.
15 years on, many versions of Sage 50 later, Sage 50 Manufacturing has been issued with its end-of-life statement and Sage are no longer going to provide direct offerings for its manufacturing customers. As such, if you are an existing Sage 50 Manufacturing user; or a Sage 50 user looking for manufacturing and production management software then you may be asking yourself; "what are my options now?"
The answer is you have plenty of choice and many options to choose from. Your choices fall into three main categories:
Stay with Sage 50 as your core financial solution.
Move up through the Sage family.
Replace Sage 50 with a solution from another vendor.
Let's look at these options in a little more detail….
Stay with Sage 50 as your core financial solution.
Sage 50 can offer you the basics of stock control and simple Bills of Materials, but it falls short when it comes to production control and planning. However, there are a number of specialist alternatives to the now defunct Sage 50 Manufacturing add-on. The three leaders in this area are: SOLVIT by Economic Data Services in the Northwest; CIM50 by CIM Services in Hampshire; or Orderwise from Orderwise in Lincolnshire. All three have a pedigree of knowledge and experience behind them but each solution has its own nuances, and one may favour over the others depending on your own business requirements.
Move up through the Sage family.
The second option is a natural migration up through the Sage range of software products. Enter Sage 200 Cloud Professional…
Sage 200 Cloud Professional is a modular solution that offers a greater range of software features above and beyond Sage 50. These include: Period Accounting; Extend Foreign Currency; Integrated Stock with Cost of Sale Postings; Stock Traceability (Batch or Serial Number); and a whole plethora of modules to extend the software's capability – Manufacturing; Barcoding & Warehousing; Field Service Management; Construction; Document Automation; Web Authorisations; and direct integration to Office 365 and Power BI.
With Sage's partnership with Sicon you can also take advantage of Sicon Manufacturing – a complete suite of modules for the UK manufacturing market.
As well as essential functionality like works orders and MRP, with Sicon Manufacturing and Sage you will have a central Bill of Materials and access to a range of useful tools such as, barcoding and warehouse management, capacity planning, shop floor data capture and more.
Replace Sage 50 with another vendors product?
SAP Business One would be the top contender as an upgrade solution. It is a complete ERP (Enterprise Resource Planning) solution specifically developed small and medium sized businesses.
The great thing about SAP B1 is that it offers a scalable yet affordable solution – where you know your investment is sound because SAP is a trusted global supplier. There is lots of functionality for manufactures such as, production MPR, inventory distribution, localised accounting, purchasing inventory control, CRM with sales and opportunity management.
Making the right selection
So now you understand the choices, how do you select the right one for your business?
It's not always a straight-forward decision. Where you are in your business growth journey, the challenges you're facing as you move away from Sage Manufacturing, and your potential ambitions and plans will help determine which solution is right for you.
As partner of the year from both SAP and Sage for customer service excellence, we will work with you to help you weigh up your options and arrive at solution unlocks your potential. In addition, we will provide on-going support, training and additional managed IT services.
Speak to us today
If you're looking for information and advice on manufacturing solutions arrange to speak to our business advisory team who can guide you through your options.
SPEAK TO US