SAP Business One can help your business thrive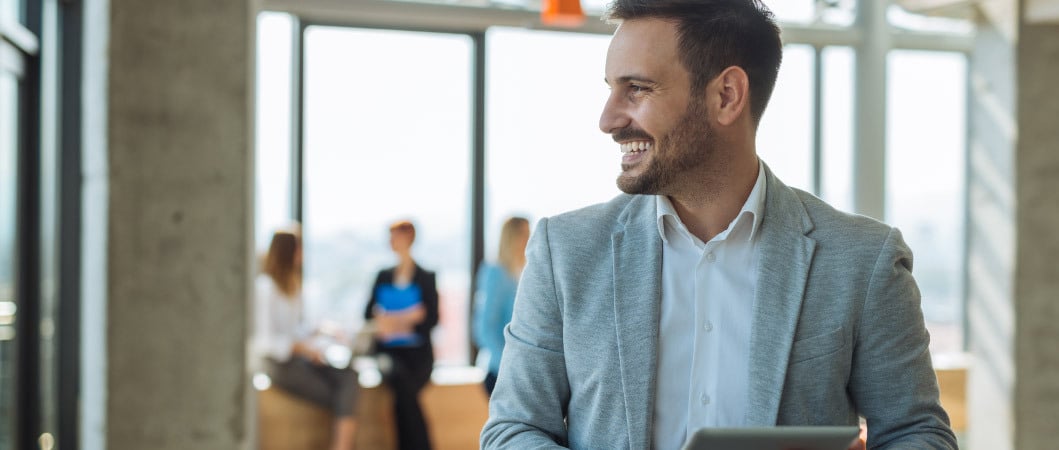 Business leaders were systematically learning from thousands of every day innovations borne out of the lockdown experience
In-depth digital transformation is not about short-term survival. Organisations across the UK are reinventing business models, ramping up customer-centric capabilities and delivering new products and services faster with agile ways of working learnt through the crisis.
The ability to respond and remain operational without affecting customer expectations during this transitional business landscape may present valuable growth opportunities that organisations realise they need to make the most of.
It's important for growing organisations to understand the need for more robust yet flexible IT infrastructure to support all their business operations, improve remote access and be able to retrieve live data on business performance whenever they need it.
These growth opportunities could involve taking on larger clients who may have greater and more frequent order quantities for you to fulfil. There could even be opportunities for your business to import more goods to customers overseas, or even produce and supply a wider range of goods which could involve purchasing materials from a supplier overseas. 
Every opportunity to grow your business presents itself with individual challenges for your business. For instance, larger clients may have very specific, demanding ways they want to receive your goods, causing you to change order processes to adhere to their requirements. Equally, adding new product lines may require you to hold more stock and raw materials, dealing with suppliers or sending goods overseas may require you to comply with new EU regulations. Either way, any scale up opportunity needs careful planning, a robust internal infrastructure, and resources to make sure implementation is successful. 
To emerge stronger, business leaders need to choose a scalable platform that can help achieve efficiency within your company whilst supporting and facilitating your plans to grow.
Why SAP Business One
Scalability is one of the areas where SAP Business One excels. It streamlines all key processes from accounting and customer relationship management to supply chain management and purchasing. SAP Business One provides a future proof ERP system that integrates your key business's key functions to streamline processes and uncover deeper insights into its performance. Bringing together accounting, finance, inventory sales, CRM and project management, it enables you to make more accurate business decisions, faster improving your businesses agility and increasing your confidence to grow.
SAP is among the largest enterprise software in the world, however this doesn't mean it's just for large corporates. SAP Business One has been specifically designed for SMEs and mid-tier companies. At Thinc we can help your business realise the benefits of implementing SAP Business One and direct you when opportunities for growth or change do arise. 
Get in touch with our team to learn more.
Ready to scale?
Speak to our SAP team, experts in supporting organisations with fast-growth potential. Simply complete the form below and we'll be in touch.
SPEAK TO US
Speak to us today
Interested in unlocking your scale-up potential through SAP Business One? Complete the form below and our Business Advisory Team will contact you.